Creating beautiful and versatile knitting patterns for all the family.
Knitting pattern highlights!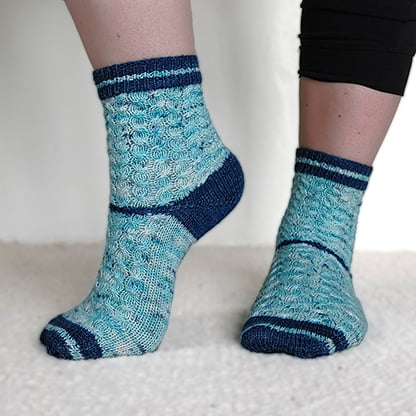 Knit from the top down and in the round. The cuff starts with a long tail cast-on and a simple 1×1 rib with a contrast stripe for added interest. The heel is of a German Short Row construction and a traditional wedge toe (with matching contrast stripe) is used to complete the sock. The instructions are 'needle type neutral' so work whether you are using Magic loop, a small 'sock' circular needle or DPN's.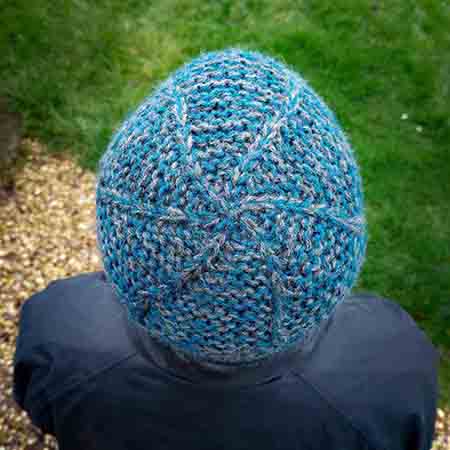 Free Pattern!
Knit seamlessly in the round from the top down using a Pinhole cast on.
The hat mimics the 'jogless' garter stitch pattern and slip stitch design which originated with the Garter Squish Jumpers.
Available in a full range of sizes, but the real beauty of the top-down construction is that the beanie can be easily customised both for length and overall circumference! Try on as you go and make it suit you!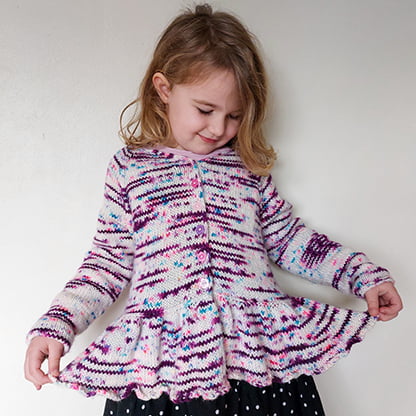 Perfectly fluttery for spinning round in circles.
Seamless, top down construction incorporating the i-cord neckline and integrated button bands – no 'extra' knitting when it feels like you should be finished!
Raglan construction and lateral braid detail separating the peplum bottom.
Frilled cast off creating a fluttery edge.
All the information you could need to plan your knitting project! Browse my patterns at your leisure, purchase direct from my website or follow the links for other purchase options (e.g. Ravelry, LoveCrafts and Etsy).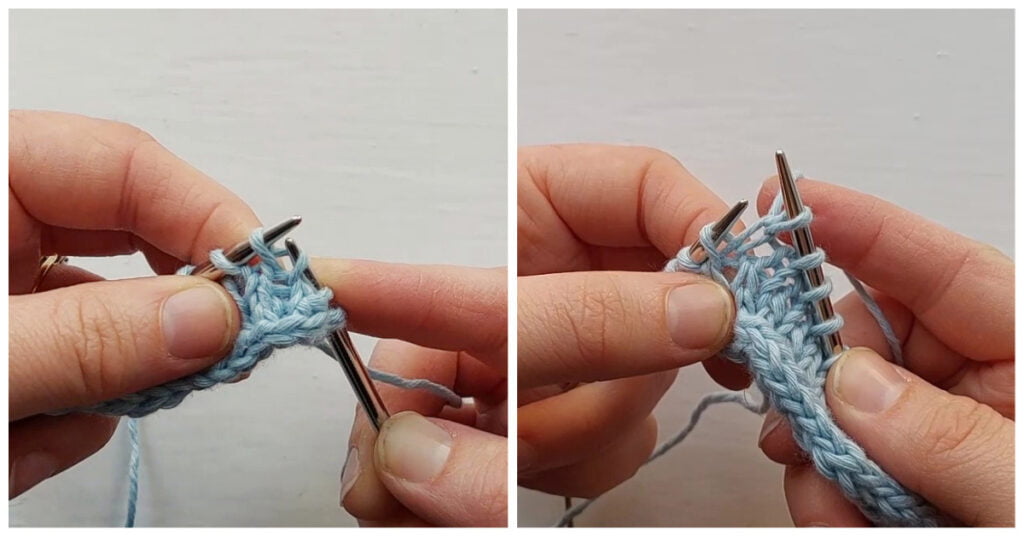 Videos and pictorials to aid knitters with some of the techniques used in my patterns, I have created a variety of helpful videos. I am adding to the collection all the time and do please contact me if there is something you wish to see covered!
Want to know a little me about me and why I do what I do, well here's the link to the low down!
Blogging my heart out…
Garter Squish Kids was the first knitting pattern I designed and released myself back in September 2021. That feels like…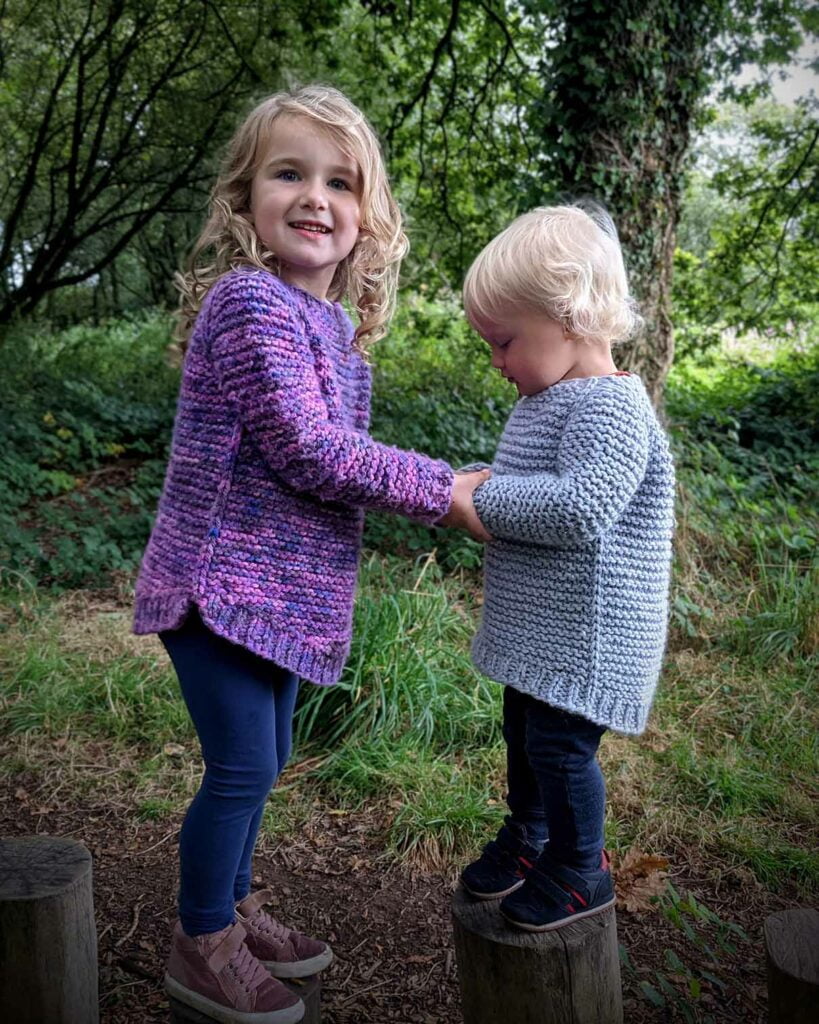 If you are a follower on Instagram – I bet there will be a few *eye rolls* seeing how much…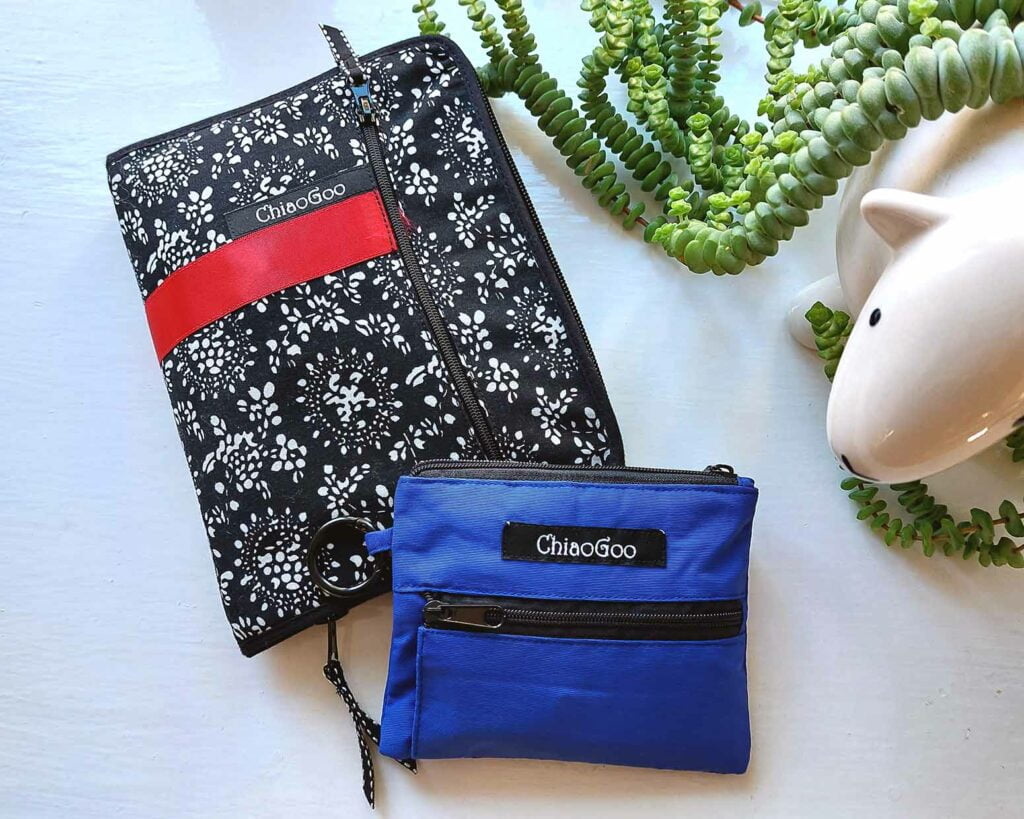 Garter Squish Beanie PDF file Available here:Download Fancy the same warm, squishy hug for your head that your Garter Squish…