This demonstration is intended for those knitting my 'Flutterbye Cardigan' and Ruffle (or not) Top patterns. The cast off is worked on a wrong side row for the Flutterbye Cardigan and on a right side row for the Ruffle (or not) Top.
Written and Pictorial Instructions: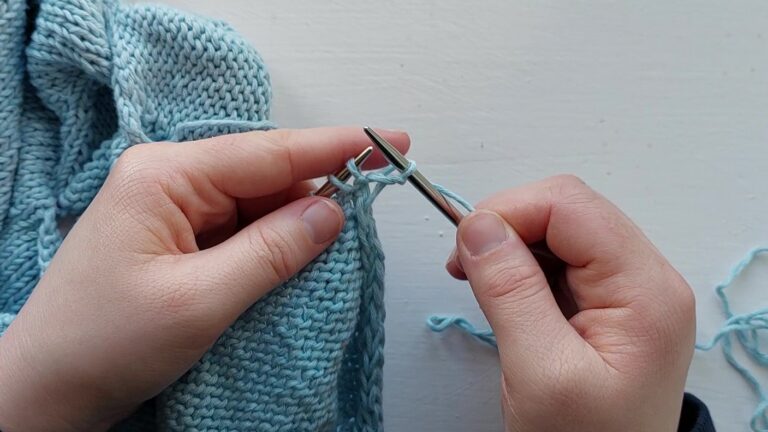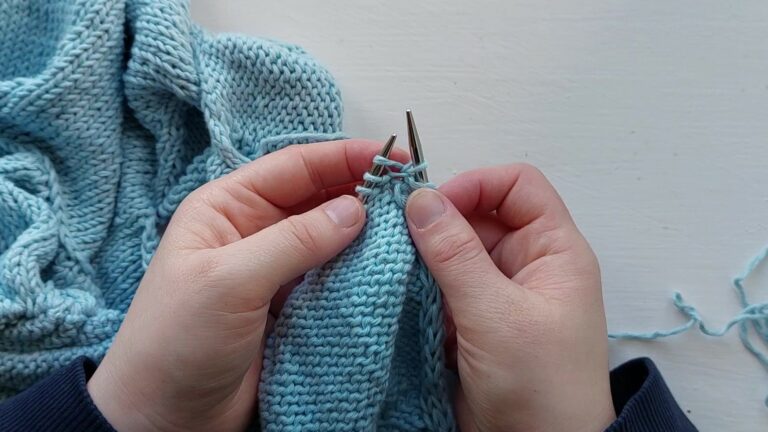 Step Two:
Knit another one, leaving the stitch on the left needle.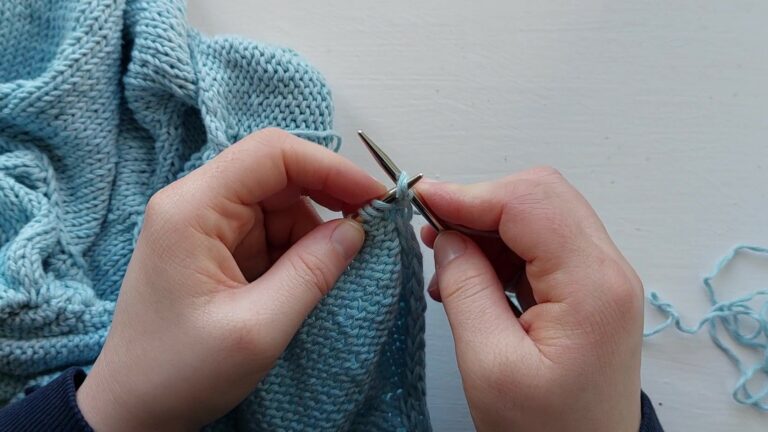 Step Three:
Insert the left needle into the front loops of both stitches on the right needle and knit them together.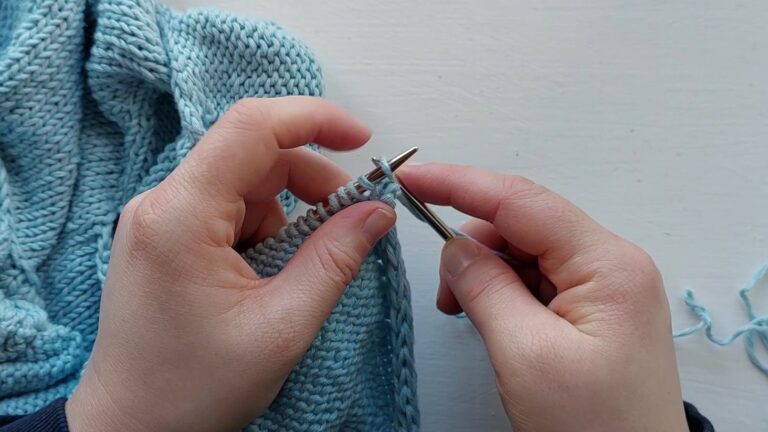 Step Four:
Slip stitch from the right needle back onto the left needle.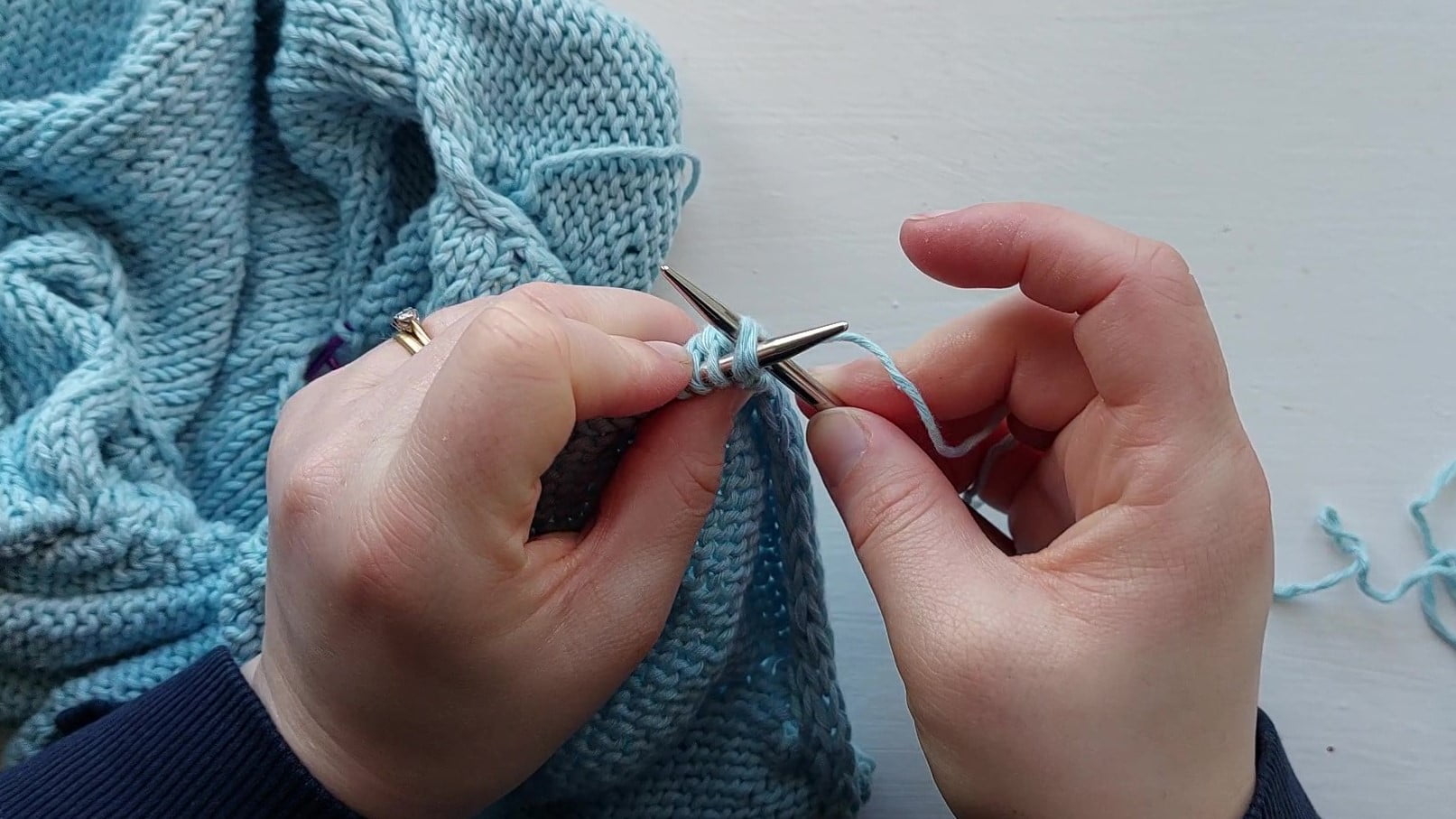 Step Five:
Knit two together, though the back loop (the just slipped stitch and the loop from the stitch in step 2).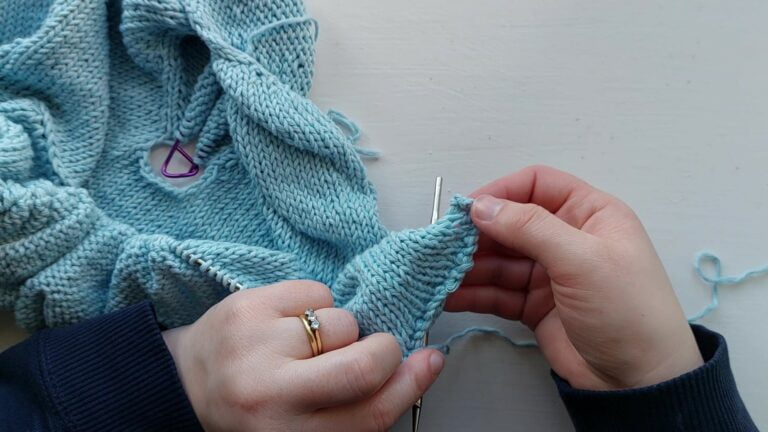 Step Six:
Repeat steps 2-5 across to last stitch. Break yarn and pull through last stitch to secure.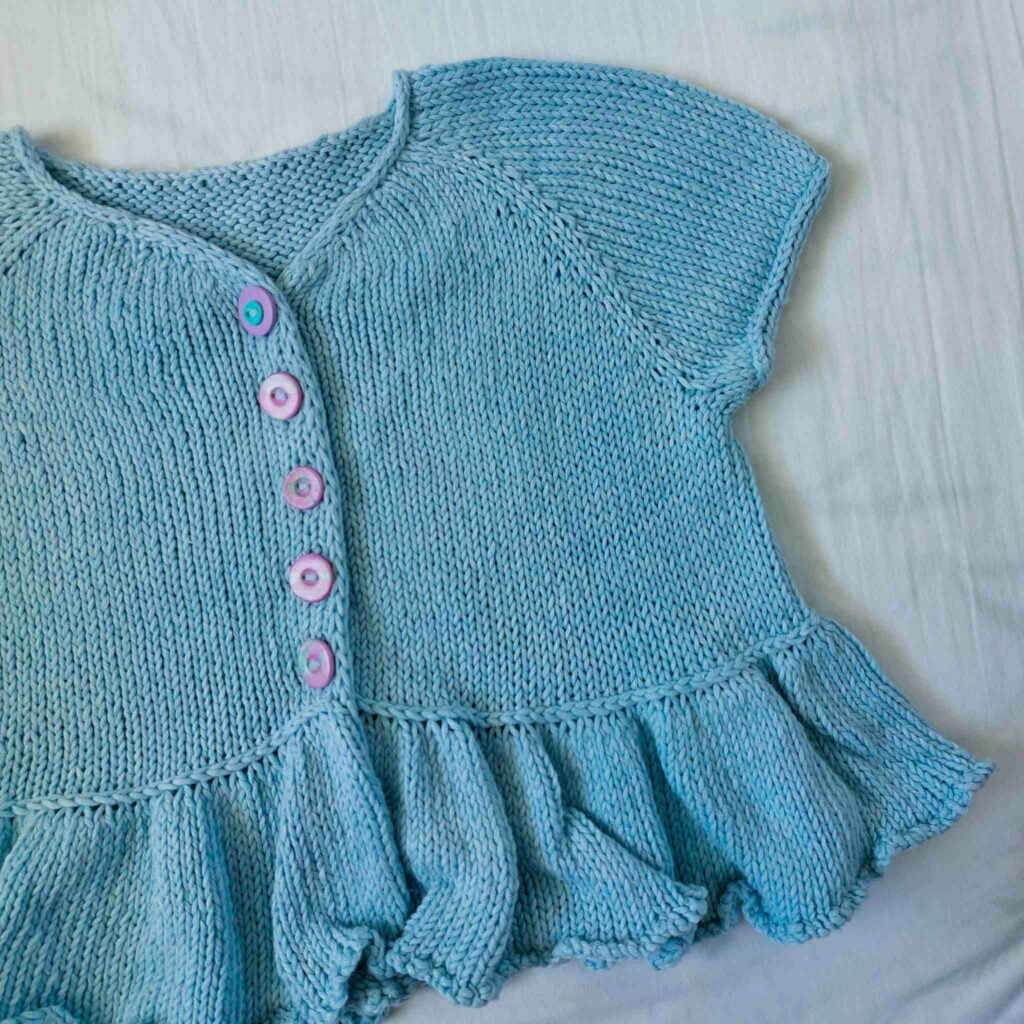 Flutterbye Cardigan pattern which uses this technique
Pattern Store full details of all my patterns
Other "how to" videos library of commonly used techniques in my patterns